The Devoted Souls "Keep on (Holding on) Gardner 12 single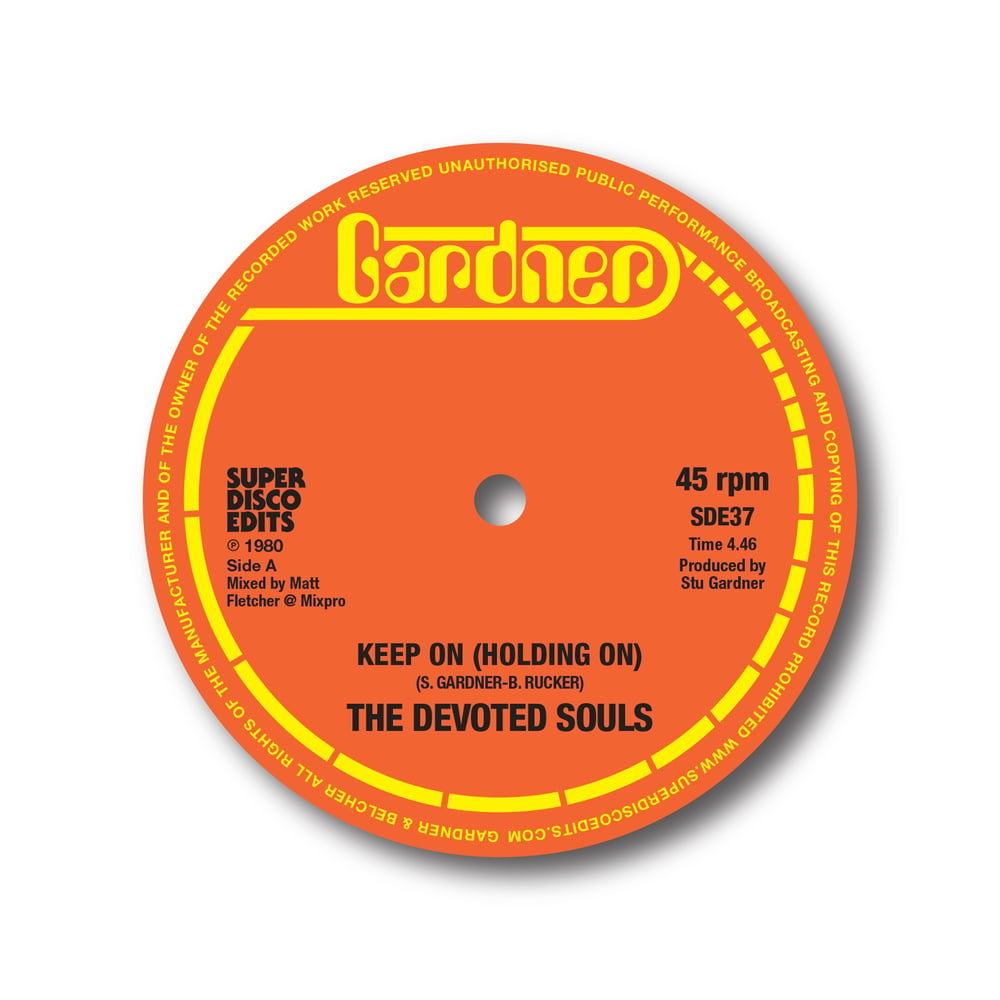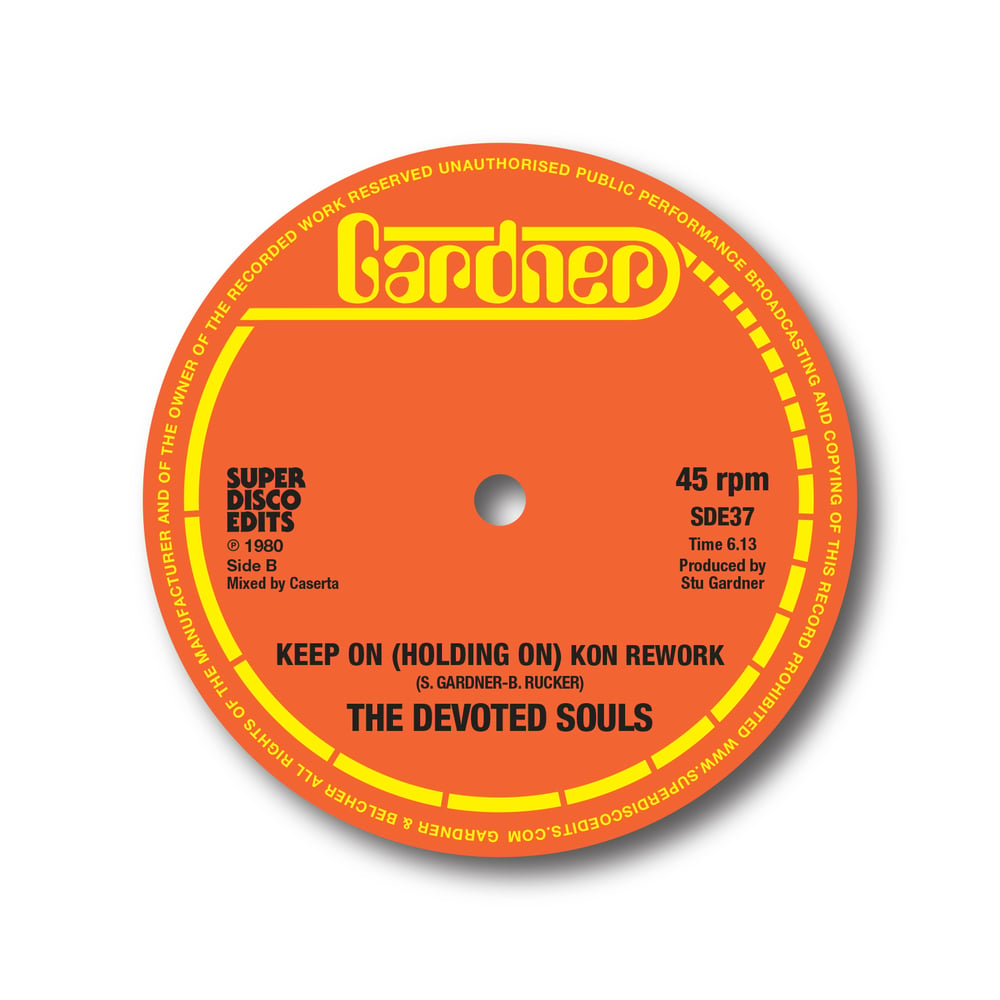 Unkown studio session that was obtained from Stu Gardner. Must say its of the highest order without doubt some of the great session musicians of the time playing on this. We got the original reels transfered and with this great qulaity thought it the right opportunity to get Bostons finest, Dj Kon to do one of his famous reworks. We wasnt dissapointed.
PLEASE NOTE THIS A PRE ORDER AND WILL SHIP AROUND FIRST WEEK OF AUGUST .