The Cosmos Dwellerz Arkestra "Project 43" Aljoni Music Co LP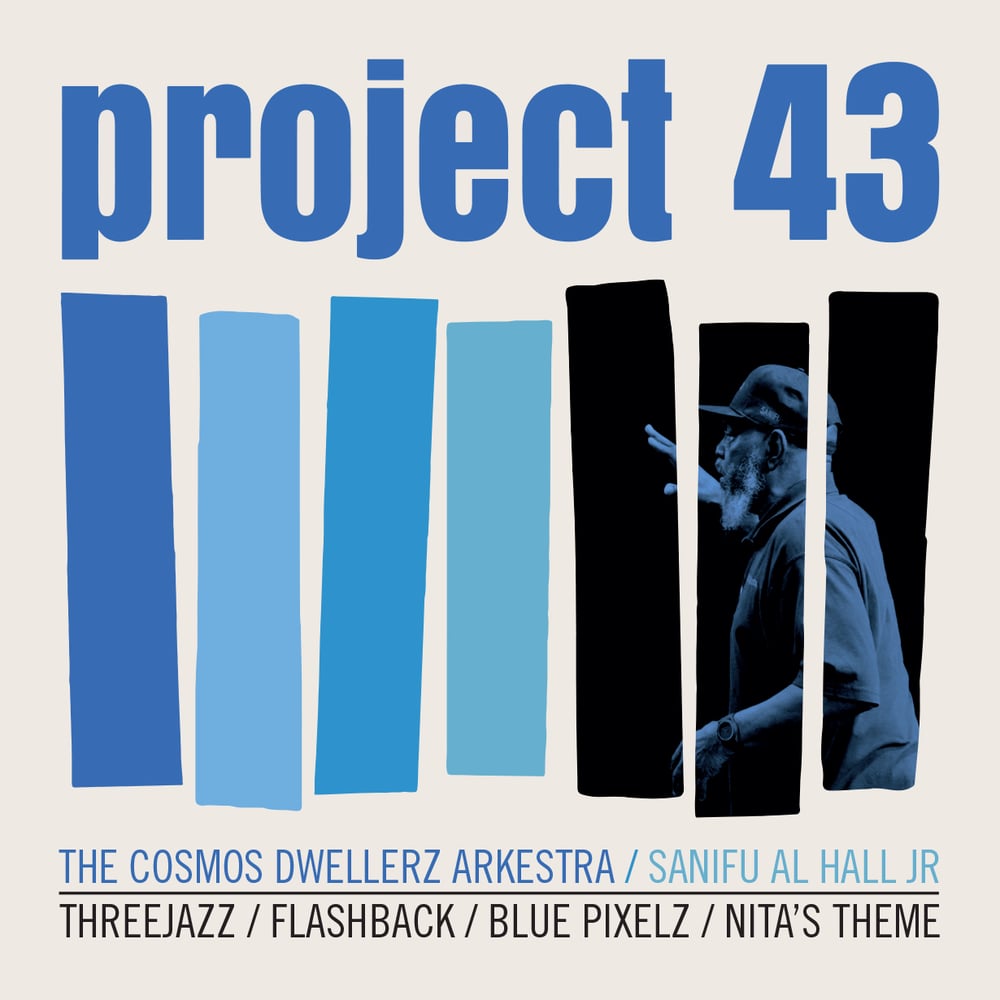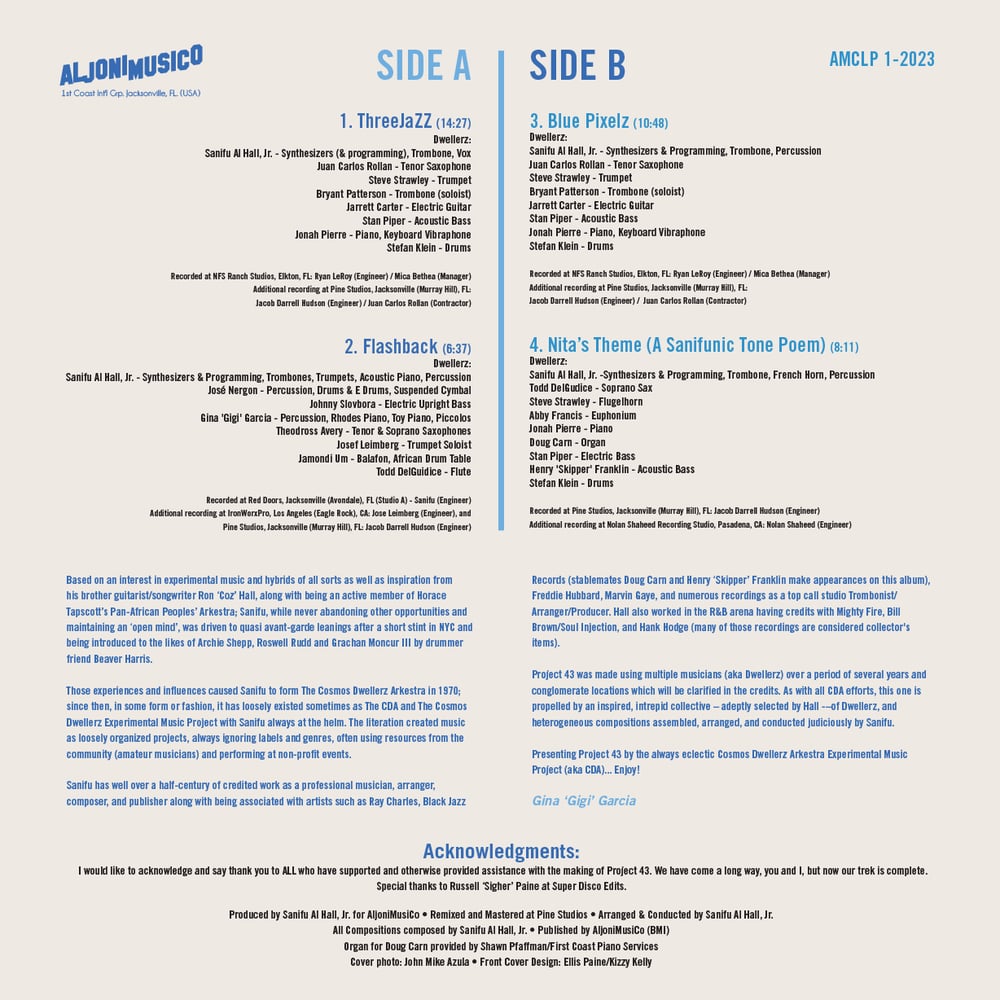 Based on an interest in experimental music and hybrids of all sorts as well as inspiration from
his brother guitarist/songwriter Ron 'Coz' Hall, along with being an active member of Horace Tapscott's Pan-African Peoples' Arkestra; Sanifu, while never abandoning other opportunities and maintaining an 'open mind', was driven to quasi avant-garde leanings after a short stint in NYC and being introduced to the likes of Archie Shepp, Roswell Rudd and Grachan Moncur III by drummer friend Beaver Harris.
Those experiences and influences caused Sanifu to form The Cosmos Dwellerz Arkestra in 1970; since then, in some form or fashion, it has loosely existed sometimes as The CDA and The Cosmo Dwellerz Experimental Music Project with Sanifu always at the helm. The literation created music as loosely organized projects, always ignoring labels and genres, often using resources from the community (amateur musicians) and performing at non-profit events.
Sanifu has well over a half-century of credited work as a professional musician, arranger, composer, and publisher along with being associated with artists such as Ray Charles, Black Jazz Records (stablemates Doug Carn and Henry 'Skipper' Franklin make appearances on this album), Freddie Hubbard, Marvin Gaye, and numerous recordings as a top call studio trombonist /arranger/producer. Hall also worked in the R&B arena having credits with Mighty Fire, Bill Brown/Soul Injection, and Hank Hodge (many of those recordings are considered collector's items)
Project 43 was made using multiple musicians (aka Dwellerz) over a period of several years and conglomerate locations which will be clarified in the credits. As with all CDA efforts, this one is propelled by an inspired, intrepid collective–adeptly selected by Hall—of Dwellerz, and heterogeneous compositions assembled, arranged, and conducted judiciously by Sanifu.
Presenting Project 43 by the always eclectic Cosmos Dwellers Arkestra Experimental Music Project (aka CDA) __ Enjoy!
Gina 'Gigi' Garcia