Sticks & Co feat Jaki Graham "Jazz Dancin"/"Jazz Funkin" Grand Union Music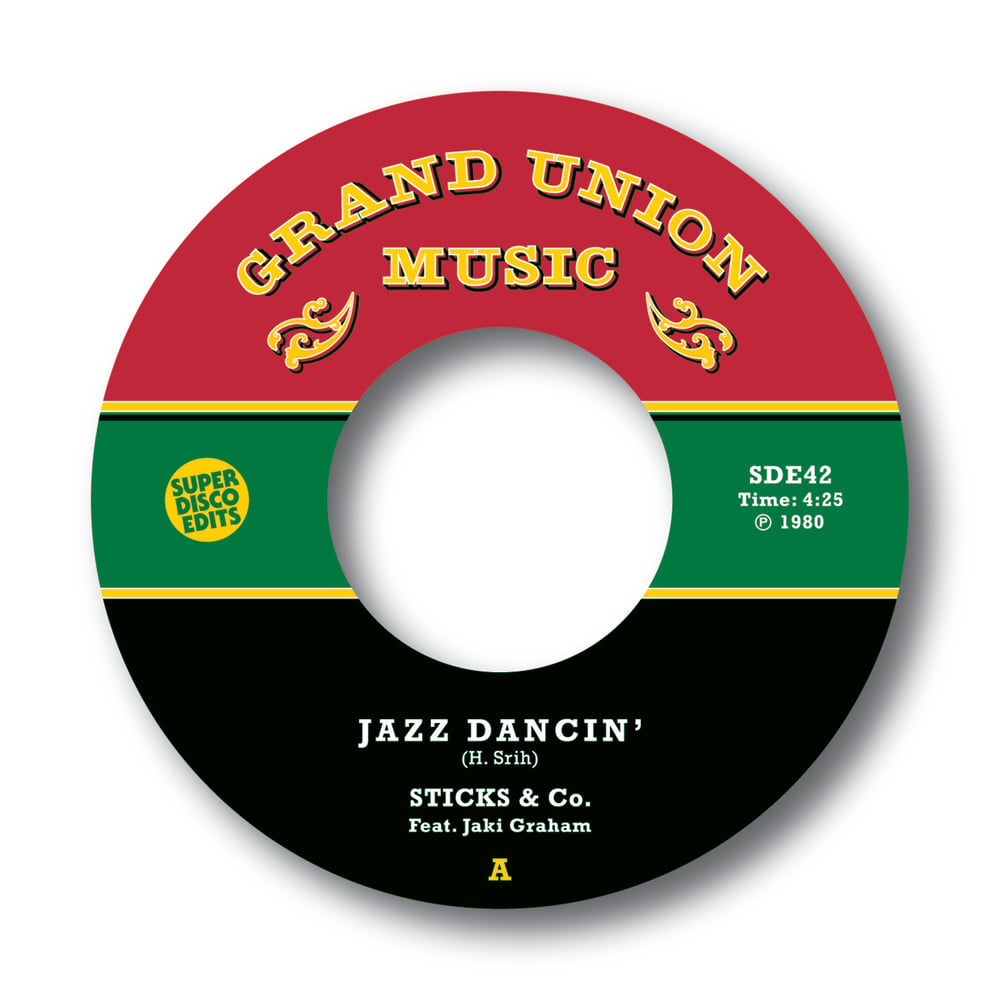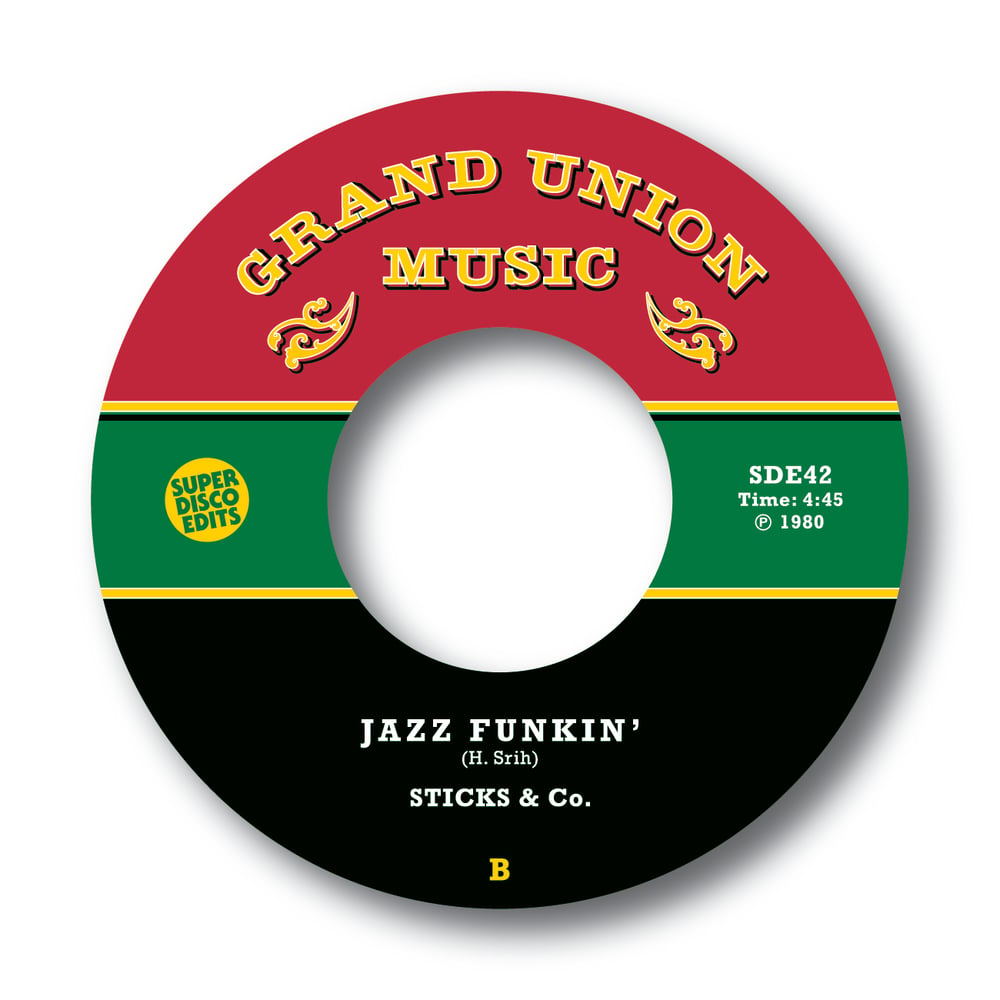 sticks and co, were a 4 peice band.
Harbans Srih : drums
Frank Brennan : bass
Mark Steeds : keyboards
Steve Tayton : sax/flute
Jaki Graham: Additional vocals
4 tracks were recorded during a 4 hour session without any prior rehearsals. Had a run through the tunes one by one and when all was agreed we went for it. Minimal overdubs were used. It was also Steve Tayton's idea to record original material.
Harbans, Steve and Mark met and recorded library music a few times prior. Steve and Mark were from Coventry and Harbans, Frank and Jaki were in Birmingham. Everyone was involved with the scene at the time playing jazz/funk and soul music with various acts. Harbans had played with the popular disco/funk band The JALN Band. Frank played with the Cissy Stone Band who had a great following. Steve and Mark were in a popular jazz/rock/funk outfit called Pzazz. Jaki was singing in various bands and drawing a great deal of attention. Collectively everyone was busy with many musical projects. Influences included Herbie Hancock, Early Crusaders, Brothers Johnson, Donald Byrd, Quincy Jones among many others. For the session Harbans asked Steve and Mark, and one of his favourite bassist Frank to come along. As there was a vocal track that Steve had some lyrics and melody, Harbans recommended Jaki who came and sang live, recording some harmonies as an overdub. This is one of two release on the Grand Union Music. We hope you enjoy it.
PLEASE NOTE THIS IS A PRE ORDER, SHOULD BE OUT AROUND EARLY TO MID MARCH.. DONT EMAIL ME SAYING WHERE IS IT LOL.