Platypus "I Like Your Lovin" 1982 Hidden Secret 45rpm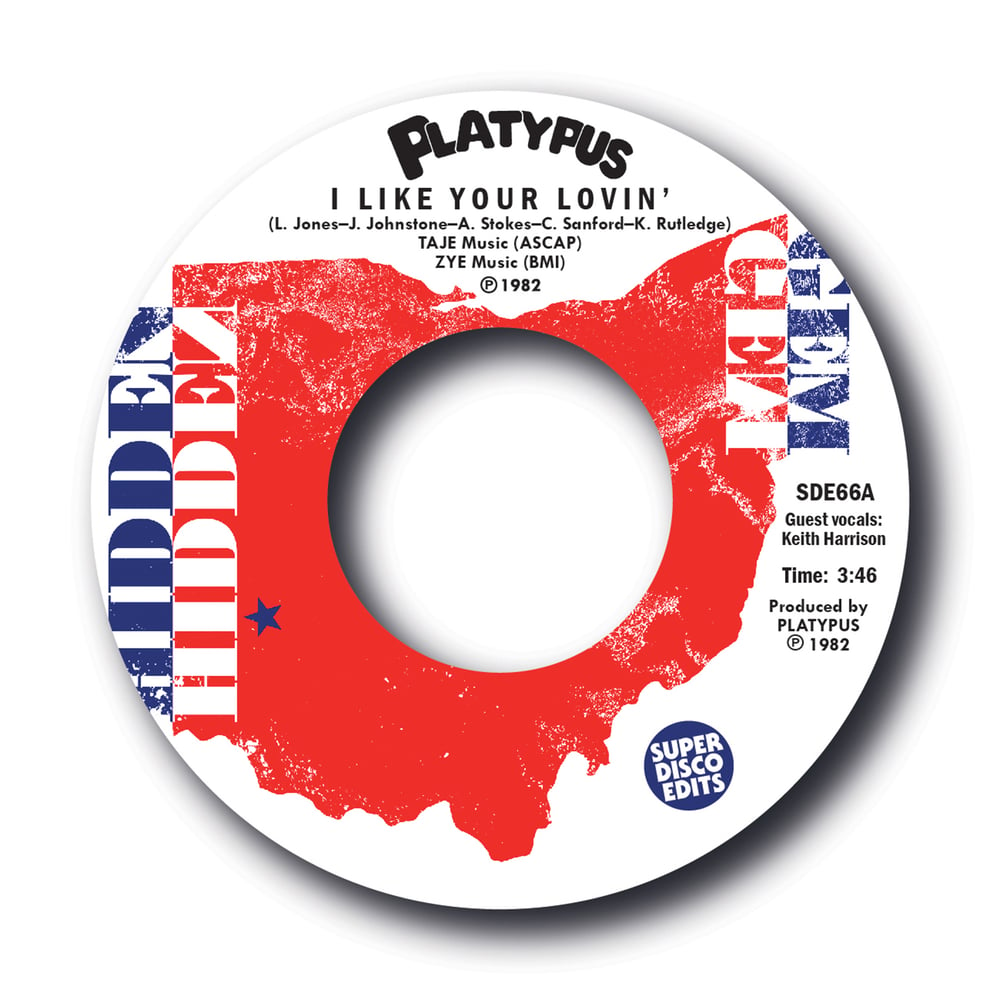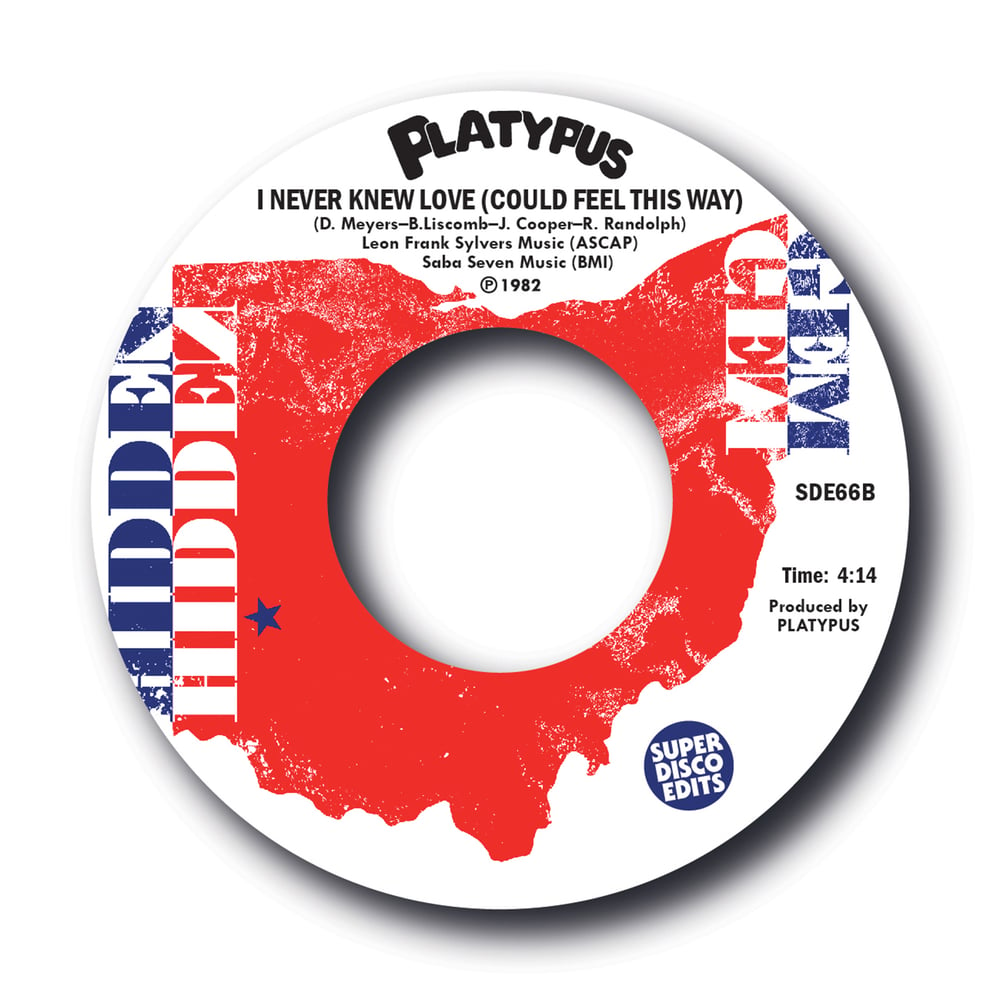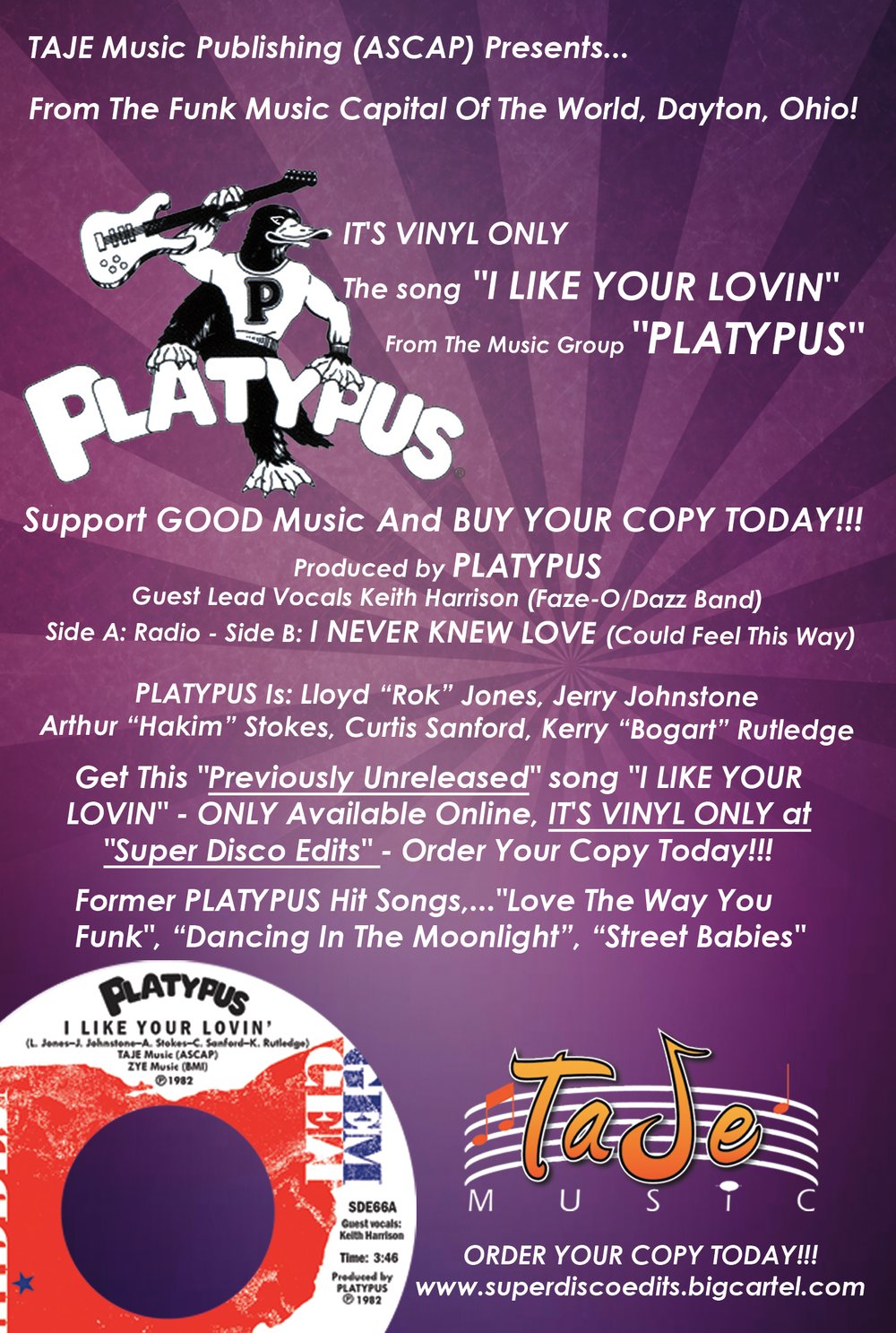 Well we are going back to Dayton yet again for some more of that 1980's Boogie Funk!!!
PLATYPUS IS: Jerry Johnstone (Lead and Rhythm Guitar), Lloyd "Rok" Jones (Bass Guitar and all Bass), Kerry "Bogart" Rutledge (Vocals/Guitar), Arthur "Hakim" Stokes(Vocals/Percussion), and Curtis Sanford (Drums & Percussion) all from Dayton, Ohio!
Special shout out to former PLATYPUS members Dana Meyers Vocals/Autoharp), since those days, Solar Records, Songwriter, Producer for The Whispers, Shalamar and The Spinners, Floyd "Spoon" Weatherspoon (Vocals), since those days performing with "The Motown Sounds Of TOUCH" and Larry Hines (Lead and Rhythm Guitar extraordinaire) Deceased.
PLATYPUS RELEASED 2 albums for Casablanca Records – "Platypus" (1979) and "Cherry" (1980) and recorded more wonderful unreleased music. Super Disco Edits is proud to be releasing previously Unreleased song Side A "I LIKE YOUR LOVIN" Lead vocals Kerry "Bogart" Rutledge, with Guest Vocals Keith Harrison (Of Faze O and Dazz BandFame), Side B "I NEVER KNEW LOVE (Could Feel This Way)" Lead Vocal Arthur"Hakim" Stokes, written By Dana Meyers, along with Belinda Lipscomb and Jeffrey Cooper (Of Midnight Star Fame).