Onyx "Help me"/"Spellbound" Nia 45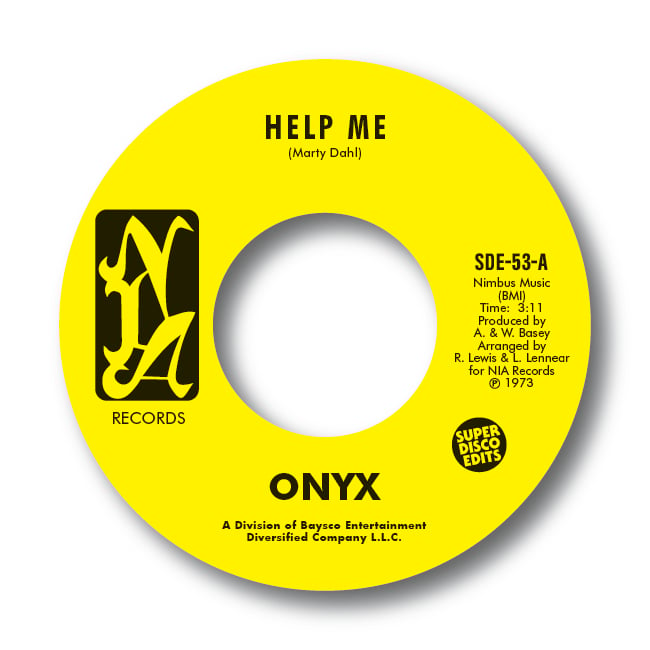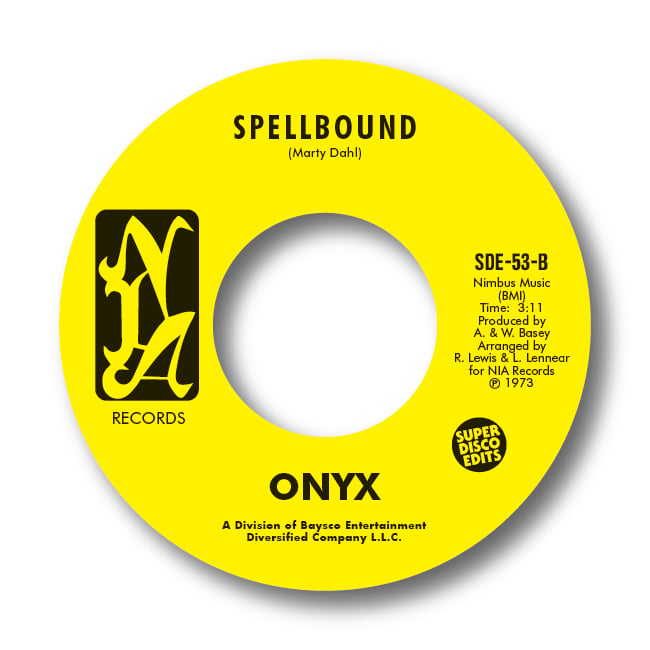 The group "Onyx" was formed in 1972 the members,
were Aaron and Wendell Basey, Malvin Scott, and
Ronald Busby. Ronald left the group to pursue other
interests and was replaced by Cornelius Weekly.
We were reared in the San Francisco Bay Area,
specifically Oakland and Alameda, California. We grew
up singing in our School and Church Choirs. We all
began singing in quartets while we were teenagers in
Junior High School. Malvin sang in the group Morry
Williams and the Kids. They had a national hit
titled "Are You, My GirlFriend." The Basey brothers
sang with several groups in California, none with
any recording history. The Basey's were
the founding members of the soul group Natural Four. After
that, along with Malvin, they started the singing group "Onyx."
We were influenced during our teenage years by
groups like the Spaniels, Moonglows and later the
Temptations and Whispers. We also loved the sound of
Marvin Gaye, and Earth, Wind, and Fire. At that time the
Spaniels and Moonglows were who we tried to sing like.
Marty Dahl, who wrote and produced several of our
recording sessions got us a contract with Yew Records of New York City.
We were happy to sign with Yew as they had previous success
with the recording by the Intrigues of the song "In a Moment."
We recorded "Something You're Trying to Hide," and "You Never Fell to Amaze me,"
on the Yew Record label. We met Marty while he was playing piano in a practice room at Cal State Hayward University.
He was a musician with his own group, playing drums, keyboards, and singing.
He was also doing promotion work for various record companies.
He asked us to audition for him in a room over a nightclub in Jack London Square.
After the audition, a relationship was established which exists to this day.
Later, the Basey Brothers started their own label NIA. The name NIA was selected for, in the Swahili language, the word NIA means purpose. The first song recorded by Onyx on the NIA label was "Break It Loose." They subsequently recorded the songs "Time Take me Back," and "Keep on Waiting." Other songs were recorded but never released, "Help Me," "Give a Little Bit," and "Spellbound." PLEASE NOTE THIS IS A PRE ORDER