Afrika "dont waste your time"/"in my arms"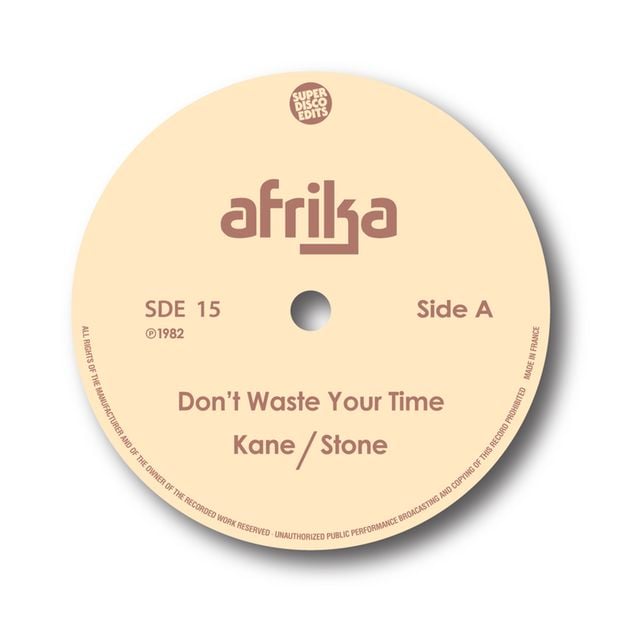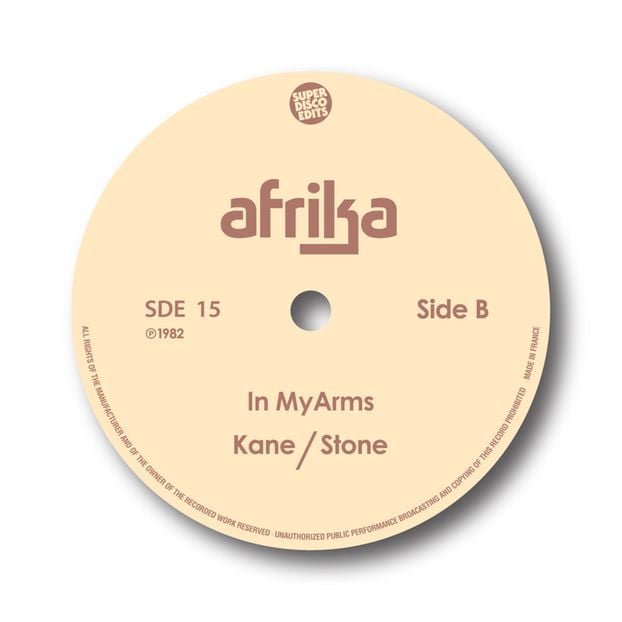 1979 Kevin Stone received a phone call asking if his PA could be hired. The customer was a local lad called Nick Kane.
A love affair of music soon blossomed and the Essex pair became good friends. Their mutual love of Soul and Jazz Funk made them form a 10 piece band called Afrika. Kevin played keyboards, with Nick playing bass and vocals. At the time local pub law stated that only a 3 piece band could play in a pub without a licence, so therefore the pair decided to down size so they could get regular gigs. They had a lot of local success and was asked to perform on a regional talent show called City Sounds. Here they made the grand final, and came in as runners up. They cut one single independently under the name of Afrika, entitled "I want you tonight". On the discovery of this single a few months ago Dj Sigher of Super Disco Edits found the group and arranged a meeting. Both men still remain good friends, and attended the meeting together. They spent hours chatting about good times and listening to lots of old tapes, with both Kevin and Nick discussing past members, songs and recording sessions in studios, using the graveyard shift like so many musicians trying to record on a budget. Super Disco Edits had many of their songs to go through but chose to put out the amazing "Dont waste your time". A brilliant feel good modern brit funk track that heralds back to the sound of Freeze/Level 42 etc.. On the B-side is the song they reached the grand final of City Sounds talent show with, called "In my arms" Both songs are of course in keeping with Super Disco Edits catalogue and are UN-ISSUED. We hope you enjoy them as much as we are!